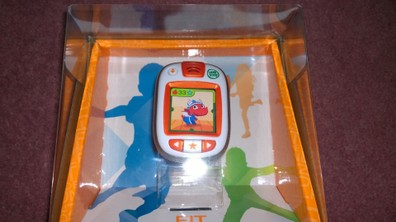 Want to get your children active? Are they between 4 and 7 years of age? Then here is a new option for you a leapfrog smart wrist band for them.
A quick charge and install the app (iOS and Android supported). Set up the app details which are school hours and bedtime hours. This turns it into a watch when they are at school so they are not playing when they should be paying attention!
The app is only needed to set up the band but an also be used to monitor activity.
Then strap this on your little one and let them set up their character choosing by scrolling through the choices and selecting their choice and the colour. Then off they go. Press the activity button and they will have the watch talk to them telling them what activity to do. For example swim like a fish and it is accompanied by water sound effect. These are all 10 second activities and they earn jewels. This is what gives their character energy.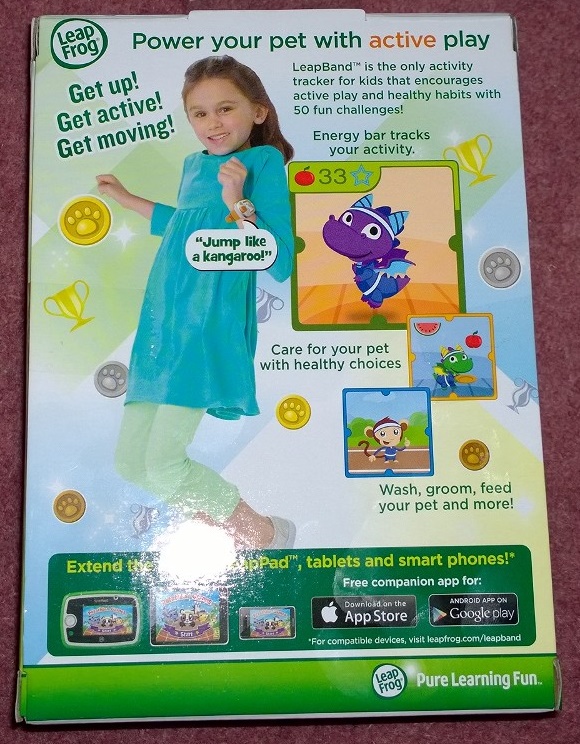 So stop hogging that wearable tech yourself and pass on a great example to your children. Its fun and it's quirky and the little character chats to them. It cheers and claps when they do lots of activities.
I found that my only recommendation would be that the location of the usb charging plug did clash with wrist bones and would be better on the other side of the watch so it does not clash with the bone. It is unusual in that it is a mini and not a micro USB for charging. Again it would be nice if this was changed as it would mean less leads to take when you are travelling as most phones charge on a micro USB these days.
That said it is good fun, encouraging and has a range of activities so they don't keep having the same activity to be done. Whats more it is a great present the kids will actually enjoy.