Editorial - Spring/Summer/Autumn 2021
Older Issues > Spring/Summer/Autumn 2021
Editorial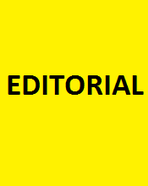 Last issue I said I don't know about you but I would rather read about history than live through it. That was 2020 and we thought we would be back on track to being able to produce regular issues.
Unfortunately late 2020 and the start of this year has not been easy. For some of our readers it has been even worse and our deepest sympathies to all who have lost someone during this terrible time.
On a much lesser degree it has affected our ability to produce this magazine. We have had even more technical issues and really struggled to get them resolved.
Due to the above we have made the difficult decision to cut the number of issues this year and this issue combines what would normally be our spring, summer and autumn issues.
The good news is that the we have had some excellent products on fairly long term review and this issue has some great content to read.
Credits