Melitta Calibra Electric Coffee Grinder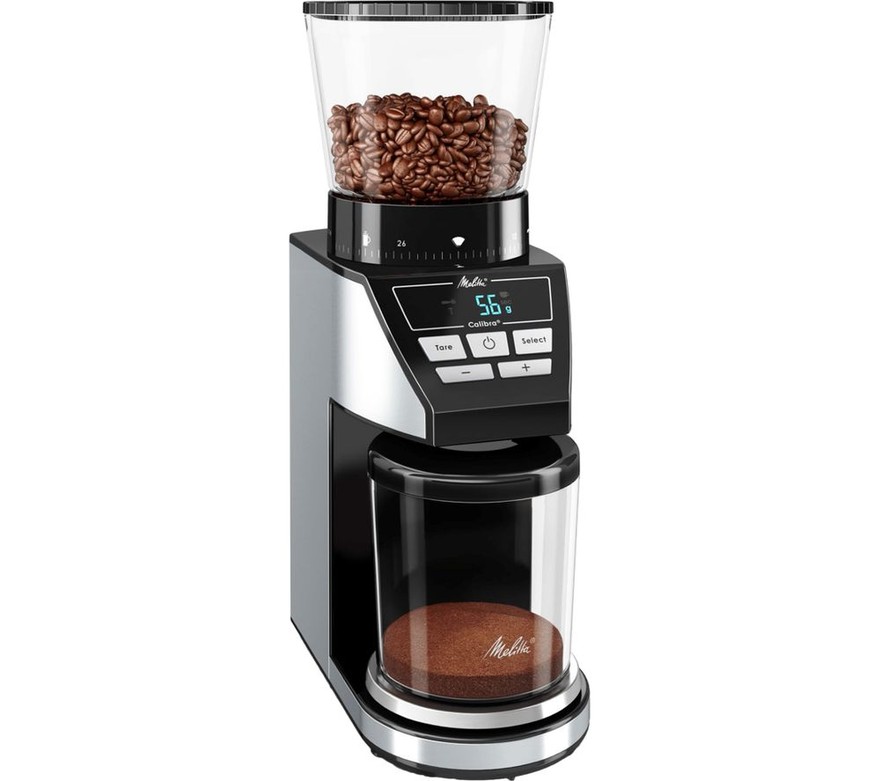 What makes a Coffee Grinder fascinating tech you may ask and it is a valid question. Coffee Grinders have been around for a while and seem to serve a simple purpose to turn beans into suitable grinds to make coffee.
Now making suitable grinds is a challenge in itself. Is it for a perculator, a filter or perhaps expresso. The Melitta definitely has that covered with 39 grind settings. It also covers another base in that it can grind a whole 375g bag if needed.
What we really like though is the fact you don't have to do a full bag. Indeed with the very clever in built scales you can set exactly how much you want to grind. This means you can have freshly ground coffee for just one cup, one filter or whatever you want. Lovely.
Afterwards the fact that the powder container is dishwasher safe is a real boon.
At £125 it isn't the cheapest grinder but we do think it adds quite a bit over the £40 to £50 competitors and holds its own woth the £200 range grinders.
Definitely Highly Recommended if you are in the market and yes watching the 150w motorgrind precisely to the gram is a little bit fascinating.
MPOW Headphones H10 Dual mic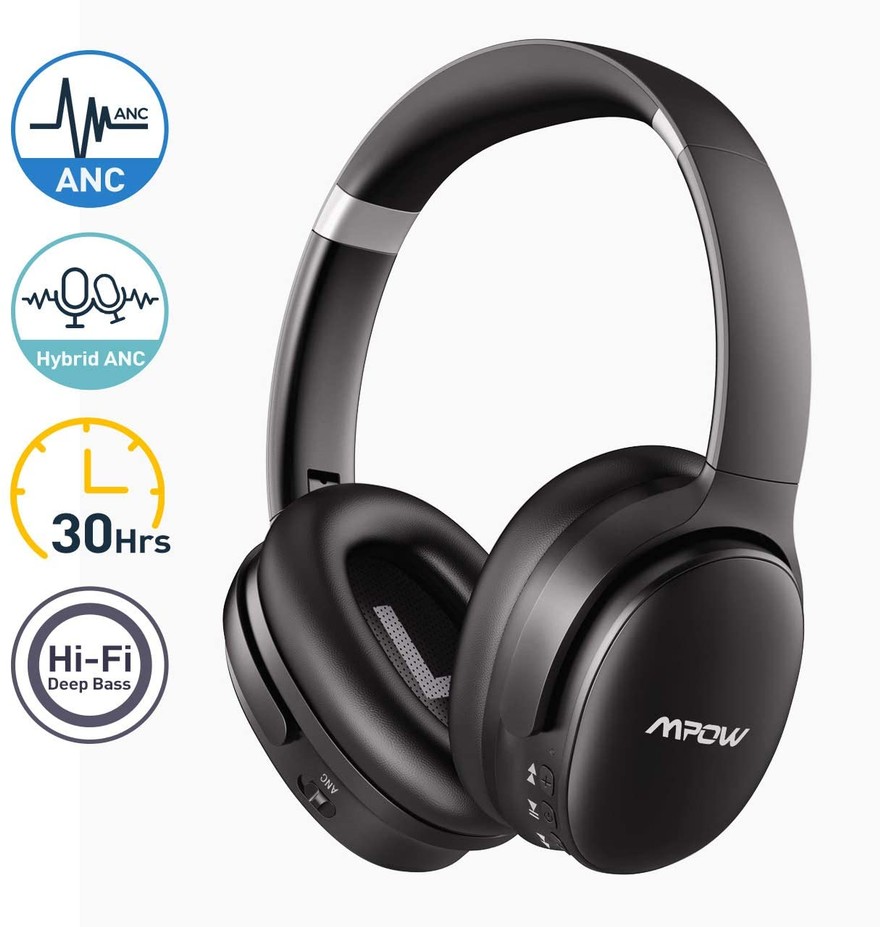 Amazon affiliate link -
Currently selling for less than £41
·

Noise Cancelling- Dual microphone active cancelling
·

40mm large aperture to give good base
·

Outstanding 30 hour battery life
·

Built in CVC 6.0 microphone for hands free calls
·

Can cut up to 32 decibels of sound.
You can go and buy other brands of headphones for several hundreds of pounds but if you need something that is more pocket friendly then these are a good option.
They fold up to cut down the space they need but click reassuringly when you re-assemble them. They don't have talk through ability but do have controls for fast forwarding and rolling back and a play control on the outside. The same buttons are used for call answering and volume control so it is a bit of a case of getting used to the press length. Given a choice I would probably prefer separate buttons than 3 uses for the same 3 buttons.
There is a simple button to turn on and off the noise cancelling. It comes with a headphone jack and a micro usb connector to charge.
The sound has good detail and decent bass. They are good for commuting and a colleague tested them on a plane and was impressed with the noise cancellation.
Battery life is good as I left them for several weeks and they turned on instantly so no drop in battery power where they had been out of use.
They also come with a soft case to keep them in.
A good value set of over ear headphones that would suit many but maybe not suitable for sports.
Alcosense elite 3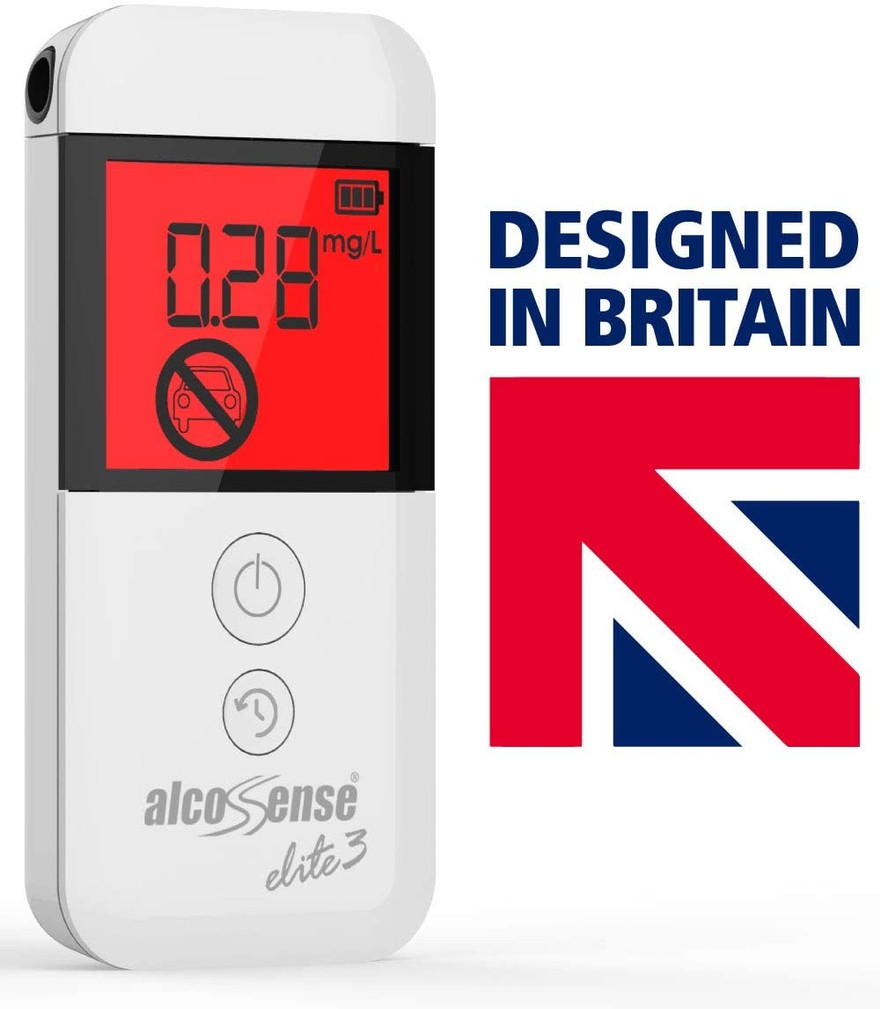 Amazon affiliate link -
AlcoSense Elite 3 Breathalyzer & Alcohol Tester for UK, Ireland and Scotland
Had a heavy night and don't want to lose your licence?
This alcohol breathalyser enable you to quickly check if you are still over the limit the next morning before you drive.
It can be set to several different breathalyser limits depending which country you are in by switching a switch in the battery compartment.
The set up instructions were not as clear as I would have liked but once I worked out what they meant the set up was not too bad.
Once set up it is very easy to use giving reading of
·

Amber-sets out your actual blood alcohol limit- advice is not to drive again.
·

Red- you are over the drink drive limit- do not drive.
A very simple easy system. It comes with 6 breathing tubes that just push into the device and follow the instruction telling you when to start and stop breathing into the tube to get an accurate reading.
You are warned not to breath into the breathalyser within 10 minutes of taking a drink. It also explains that you should allow 90 minutes for your alcohol level to rise or the reading may be inaccurate.
I'm petite but as a woman it takes longer for my body to process alcohol than it does for a man. So you can't rely on someone else's reading who was drinking with you as body composition makes a big difference. The inclusion of 6 breathing tubes means that you can get several reading before you need to buy more.
You may recall that the French brought in a rule that you had to carry breathalysers but the disposable ones kept going out of date so were a bit of a waste of money.
This device can be recalibrated and if you register they increase your warranty from 1 to 3 years and it you leave a review and email them they will actually send you a free pack of the breath tubes.
The real strength of this is its accuracy which is approved by the road safety charity Brake. So have a great night out but know when to grab a cab and keep your licence
Tado Smart Thermostat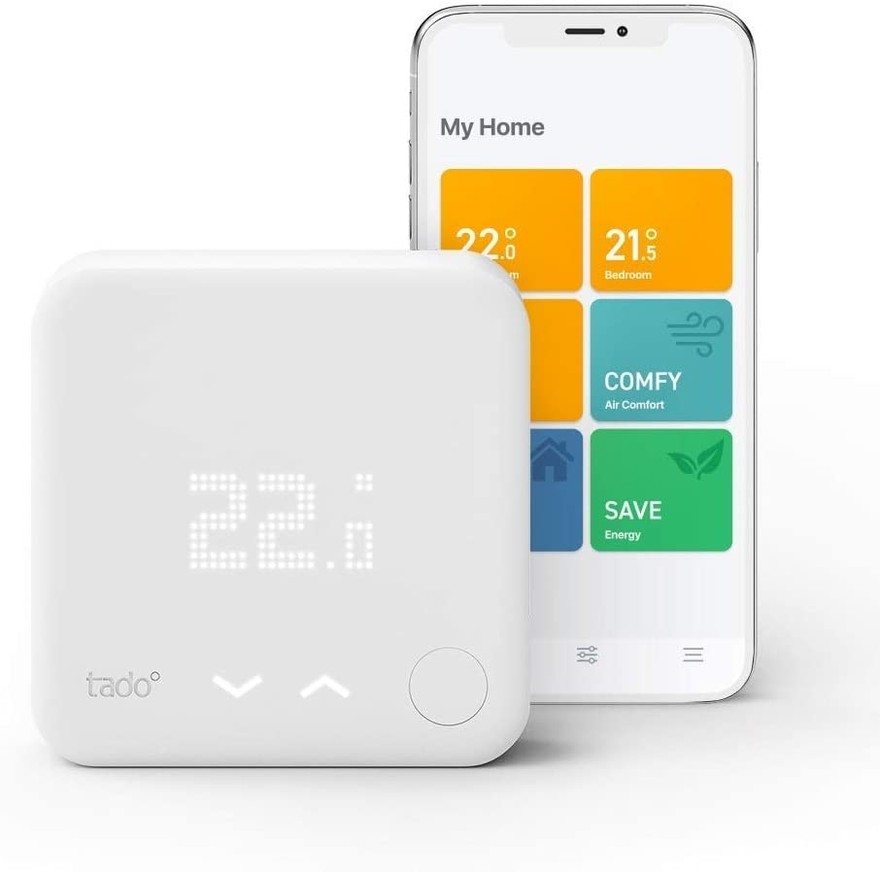 This system we have for review is just a thermostat but you can also add radiator valves too if your radiators are suitable. Mine sadly did not have the right connection so the test was only on the thermostat.
This system is designed to think for you so if you are out it automatically turns the heating down. When I first got this installed I have to admit that I found it frustrating. I am after all a control freak and the system had the upper hand.
Let me explain – you have been away for the weekend and you know you are on your way home. So very logically I want to turn up the heating so the house will be 18 degrees and not 12 degrees when I get home. However the system works out that I am not home so it ignores my request to turn up the heating.
So I got home to a cold house. I don't mind the house being pretty cold if I'm not there but it's desire to smart control was conflicting with my needs. However on reporting this issue to Tado they actually listened and have issued a fix so the home owner can override the smart control which is pretty key on a cold winter weekend.
The system when using the smart heating controls where the AI decides when to turn it on and off showed a good energy saving in January but my frustration with the inability to control the system meant that this had to be turned off. So I am delighted to have the ability to override when I know more than the clever AI.
The system monitors the air quality in the area and can even tell if you have opened a window and will turn the heating system off so you don't waste energy. It doesn't have the ability to distinguish between a door or a window in reality but this is overall a sensible feature.
The thermostat control looks like a plain white box but you simply click the button and it lights up with the temperature. You have up/down buttons so you can quickly and easily turn the heating up or down to set your comfort level. This system has the advantage that it also controls the hot water too. A swipe and you can turn the hot water on.
However there is no need to go to the thermostat to make adjustments. You have an app on your smart phone which is clear and easy if you want to manually override. Setting the schedule was a bit fiddly than on some other apps I've tried but to be fair you are supposed to let the AI work out when you need the heating on and off. The smart control is now safer to trust now I know I can override. Geo locate is a good feature to save money on your heating.
You can also synch to Alexa and just tell her to turn up the heating if you are feeling a little cold. Always great when you are comfortably snuggled on the sofa.
There are two versions of the kit and the one we had included the additonal option of controlling the hotwater. Being able to turn the hot water on for a bath or shower from the comfort of your bed is a real luxury.
Overall we really like the Tado system. We do have to caution that in addition to the initial outlay there is a monthly subscription for the smart features which you should consider when making a purchase.
Sades Cpower 3.5mm Gaming Headset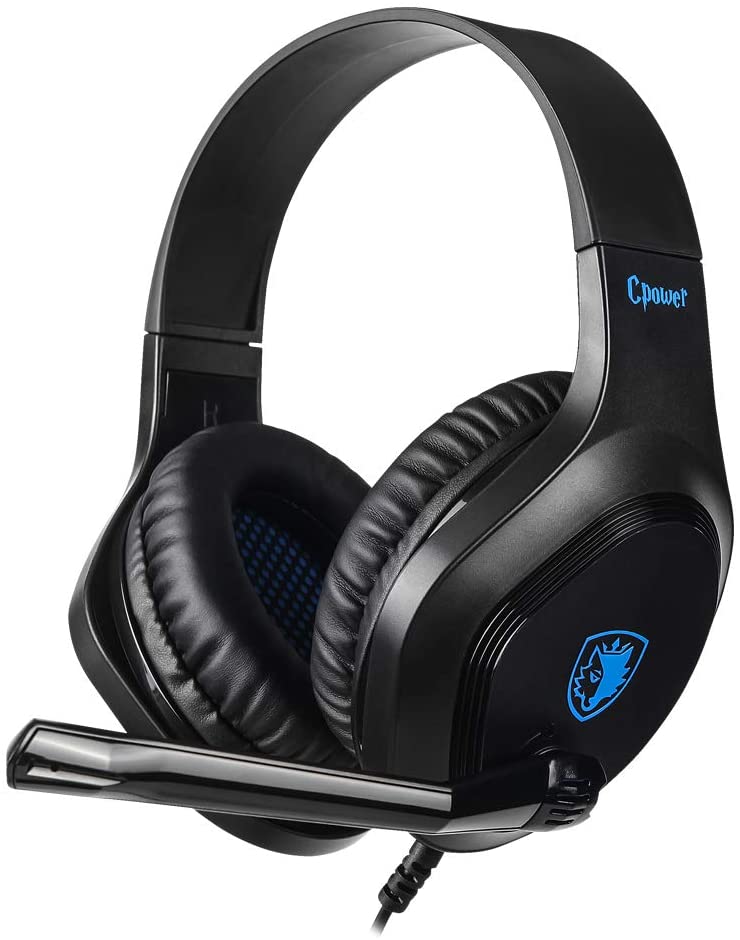 These low cost gaming head phones have really suprised me. They are definitely not just for gaming. The listening quality of the headset is more than adequate and definitely better than most headphones at double or treble the price. Where they really shine is the noise cancelling microphone. The quality of my voice to listeners at the other end of a call is really clear. I've had this noticed on a number of occasions with people remarking they sound better than my studio microphone.

In this day and age where Zoom and Skype calls are the norm these are a huge advantage over just using your laptops speaker and microphone.
Highly recommended at the sub £30 price. I'm obviously not the only one who thinks this as they have been sold out on UK Amazon for a while.