The Guide - 2020
Older Issues > Gift Guide 2020
Melitta EPOS coffee maker £299
At first glance you may wonder what is so special about the combination of a coffee bean grinder and a filter coffee machine. After all it doesn't even move the ground beans to the filter machine once ground – you must do that manually – but it is a very clever filter machine.
Melitta know a thing or two about filter coffee, t

he company was founded in 1908 when Melitta Bentz created the very first coffee filter, and they bring that expertise to bear fully here.
So what is EPOS or the Electronic Pour Over System. Well Pour Over is a trend amongst coffee aficionados to hand pour water over ground beans in a filter ensuring all the beans in the filter are evenly soaked. Part of the technique is to pre-saturate the grounds with just enough water poured in a spiral motion. The theory is this lets the CO2 escape from the grounds making them more receptive to absorbing water and giving a better flavour. You then wait 30 seconds prior to pouring the amount of water to make your brew slowly through the filter again in a spiral but eventually straight down keeping the beans fully saturated throughout.
The Melitta EPOS very cleverly mimics this process. First you add beans to the grinder selecting how many cups you want to make and the strength you want to achieve – you need to ensure the amount of water in the filter machine matches the number of cups selected here as the filter machine will always use all the water in its reservoir. Once you have ground the beans into the supplied filter basket using one of the supplied pour over filters you are ready to brew. You move the filter basket to the filter machine side of the unit where it slides in with a satisfying click. You then have the choice of whether you want to pre-brew or not – apparently there is quite a bit of debate about the benefit of pre-brewing and whether it works better with some beans than others; it definitely made a difference when using the, supplied in our review kit and specially selected, Melitta pour-over beans bringing out a richer flavour.
There is something fundamentally fascinating about watching the filter mechanism in action as it spins round mimicking the hand pour process. It does a brilliant job of this and surpassed our efforts at a manual hand pour. Now I'm sure some Pour-Over purists will think using a machine is sacrilege but I'm not with them as this machine makes coffee in my opinion as the best hand pour I've tasted and does it so much more conveniently.
Also, we don't usually mention aesthetics but this unit just looks great and is genuinely visually appealing.
We think it is worth the just under £300 price tag especially if you like pour over and value your time. It is probably worth it just for the fabulous aroma generated by the system as it pours water over the open filter.
The 360-degree spout absolutely mesmerises and is truly fascinating as is the rest of the machine. We have no hesitation in recommending this as a fabulous gift and in awarding it one of our coveted TrulyFascinating Awards.
E
covacs Deebot T8 AIVI £680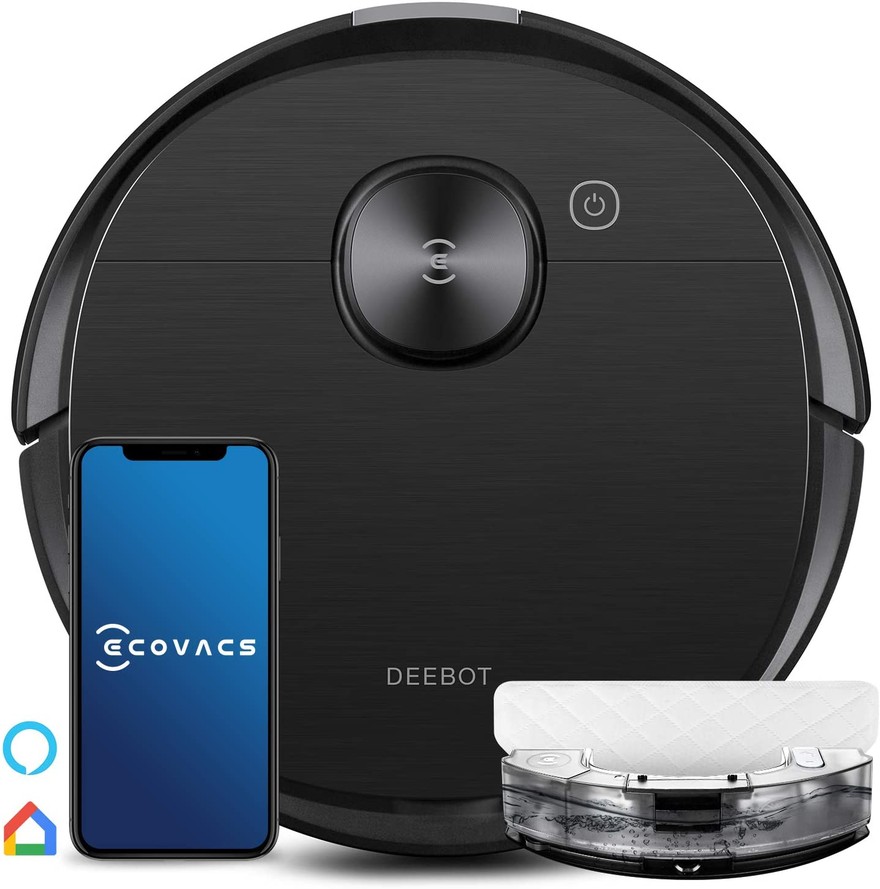 This is a robotic vacuum cleaner but this one was a little different from ones we have reviewed previously. It has a lot more cameras on board and is better able to monitor the room shape and size. The key noticeable point is that instead of battering the kitchen cupboards and skirting boards to work out its location it seemed to know where they are a decelerate when approaching an edge.
It also does more for one cleaner as it has both a vacuum mode and a wet mode that can all be fitted at the same time. Then you can change this to a more deep wet clean by adding the relevant part which uses Osmo technology to give a real scrub. This did remarkably well when challenged with set chocolate on a kitchen floor.
When you first start it off it goes ahead and maps the floors in your house and looks for any obstructions including wires on the floor. it does way better at avoiding wires than any other robot cleaner we've tried but isn't always perfect, however once the mapping is complete you can choose to manually mark areas to avoid on the map of your house which is produced in the excellent app.
Mapping works well and you can split your house into zones and send the vacuum off to clean one or many zones. It cleans really well with plenty of suction. We would have liked a bit more flexibility in naming the zones - at the time of reviewing you can only choose from a set list but Ecovacs are looking into improving this.
The vacuum is very good at recognising the type of surface it is on and won't mop carpets.
There is loads of control and you can easilly set up cleaning schedules. You can even start cleaning using your voice if you have an Alexa device.
The cleaning algorithm seems to work really well to cover all of your room and once set up you can follow progress in the app.
Just to add to how clever this unit is it isn't limited to just cleaning it can also act as a remote surveillance device with the onboard cameras being used to send video back to the app. This works really well.
Battery life is good giving around 3 hours usage off a charge but this device can always find its way back to its charger when needed.
Overall and put simply this is the best robot vacuum we have reviewed and is a deserved TrulyFascinating award winner.
Elvie Pump £249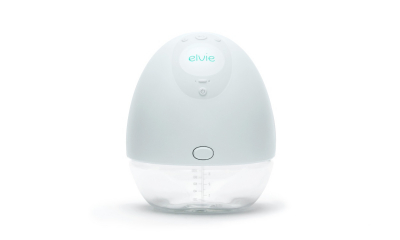 This is designed for breast feeding mothers who want to express milk. It is a rechargeable pump that fits inside a bra so a woman can continue with her day to day activities while pumping rather than having to stop while connected to a wired pump. It claims that it is silent but in reality there are some sounds from the pumping activities and a bright glowing light that shows through most t-shirts.
It is quite bulky so needs a well-supported bra to hold the additional weight while pumping.
What is good about this is the freedom that it gives a woman to get on with her day to day activities. However a new user needs to be aware of a few factors to make sure they are successful in pumping:
Make sure the valve on the bottle is in good order- if that fails the user will hear pumping sounds but find that there is nothing in the bottle. Annoying.




The shields can be a bit prone to cracking and you may need to order a special size. Extras were ordered but cracked very quickly. Maybe this was just a faulty batch. To be fair Elvie customer support were very quick to replace them.




The battery does not last as long. It depends on the level you have it set to. It always seemed to need to be put on charge. Given the price I'd like to see this improved.
Given the bulk it is not subtle!
However on the positive side you can be catching up on the washing up of bottles etc while pumping and be decent while doing the job. Given the number of health visitors that new mothers have visiting this can be handy.
It can be less disruptive overnight which is great for exhausted new parents.
This compared to other pumps is expensive but you are paying for the freedom to move and the ability to multi task. Given the loss of freedom that comes with having babies this small gain in freedom is valuable.
You can actually hear when milk is dripping into the bottle and it is easy to decant into storage bottles or bags and has the benefit of the good it does for your baby. You can do gentle activities but don't try a yoga workout or too much leaning forward as the pump can disconnect and stop pumping.
You can also connect it to your phone and use it with an app. We found the app on some android phones annoying as it lost connection if you temporarily navigated away from the app – to deal with a notification for example. It did work much better on iOS. It didn't seem to add much to us. It can estimate the amount being pumped but it wasn't very accurate in our tests.
Having said that the Elvie is a recommended buy for a new parent who is planning to express but I'd like to see the battery life improved and the parts to be more durable.
Owlet Socks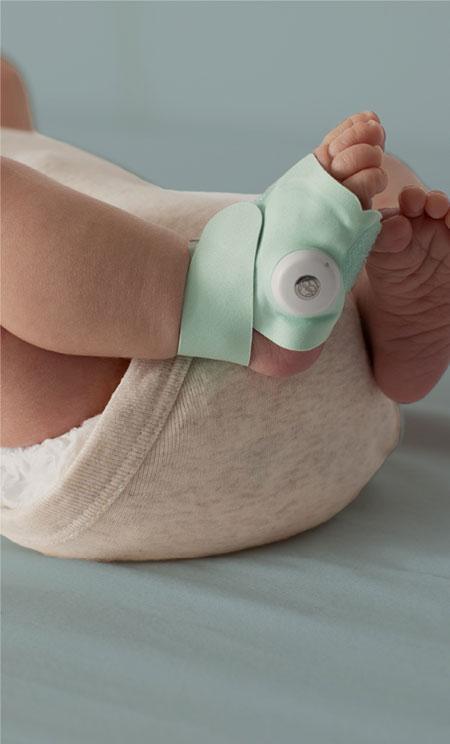 These socks are to monitor the oxygen and heart rate of babies. They also in the history section of the very good app, give you an assessment on the sleep quality and duration of the babies which is shown in figures and graphs.
The socks alarm if any of their measurements go off chart so a parent is warned and can check on the baby. If the sock is not correctly fitted you are given a warning.
The socks are connected to a base station and recharged by the base station too but that does need a plugged in connection.
The socks are wrapped around the baby's foot using a couple of Velcro pads and the monitoring part is a little bulky. That said it did not bother the babies in the slightest to have the sock put on after the evening bath.
The socks connect to IOS and Android so you can easily monitor how the babies are and get a warning overnight if anything is wrong. An alert went off to say the oxygen level was off on one baby and this turned out to be her so greedy eating that she forgot to breath for a few seconds. Her readings soon went back to normal. However it is reassuring that you would get an alert if anything was wrong fortunately in this case it was nothing serious.
The socks come in a variety of sizes so you just move the monitor to the next size up as the baby grows and you can buy replacement socks as necessary.
Customer support was very good when there was a problem with one of the base stations and this was replaced free of charge.
It worked well and would be very reassuring to a new parent.
| | | | | |
| --- | --- | --- | --- | --- |
| | | Our cover story we look at gifts for this holiday season and beyond, whether you buy them for someone else or yourself | | |
| | | | | |